Privacy solutions we offer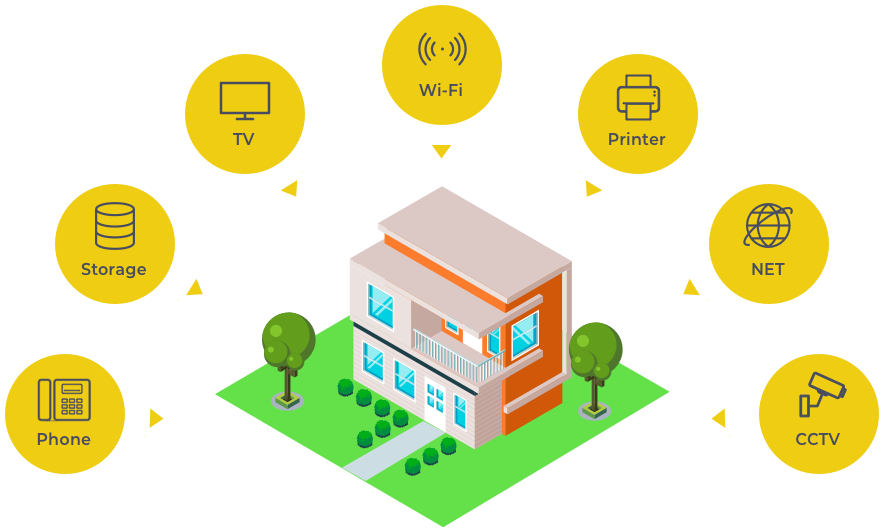 Privacy solutions for your well-being
Technology penetrated deep into an everyday life of Dubai citizens as well as the people around the world. To support the wellbeing of yourself and your family members we offer a complex of out-of-the-box privacy solutions designed precisely for household security.
A group of customized privacy solutions supports your technological well-being at any place, where privacy matters: apartments, villas, yachts, jets, cars etc.
The easiest way of getting your tech engine to function properly is to employ a Full IT Infrastructure Implementation service from the beginning. It will allow to design a Local Area Network in respect to all the equipment used in the household, and such that could be installed in the future.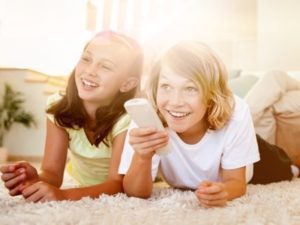 If the infrastructure is already in place, we will be happy to readjust computers, phones, printers, cameras, audio and TV systems, cables and connection between devices, so that they will work efficiently, without noise, interruption and Internet privacy issues.
We put a great deal of importance in security, and CCTV solutions we offer is an answer to an extensive demand for privacy protection services. Our engineers establish the best locations for the cameras to cover the area, so nothing will stay unnoticed and unrecorded.
Data privacy is no less, and sometimes, even more important than property protection. The culprits can steal private information to use it to gain financially, or, in some cases, to attract public attention. Such a disaster could be easily avoided by conducting IT audit and applying a number of IT security measures. Moreover, these measures will ensure all your IT system components (software and hardware) work properly. Basically, it means that they produce correct results without extra resource consumption.
Whoever you will choose for IT system installation, we'll be always pleased to assist you with outsourcing support by maintaining and adjusting it for more stable and productive service or to rescue in case of any IT failure. It could be minor irritating things like slow Internet connection and repetitive application errors or it could be major breakdowns like data loss, Internet privacy issues and mail system malfunction – whichever it is, you can call upon our IT Support service to determine the problem and eliminate it in an emergency mode.
Parasol Software experts will exploit all the expertise, gained while working with most demanding UAE institutions and enterprises, to provide the most exacting private customers with efficient privacy solutions in Dubai and other emirates.
Engage our engineer for an expert say

Implemented projects
An efficient home wireless solution was Anthony's need, driving him to come to us with this request. The process took us 2 days, with the first day dedicated entirely to the study of customer's needs and inspection of the villa layout to determine the optimal placement of WiFi access points.  Anthony requested the WiFi system to cover all the living rooms and bedrooms, garage, swimming pool and outside lounge areas. The villa owner emphasized that two separate WiFi SSIDs should be set up for the differentiated use of the family and their guests, with Master WiFi providing access to the full list of devices in the house. The actual installation took us no more than a couple of hours. The final system functioning was tested by the customer and had met all of his and his family requirements to the wireless network.

FAQs
Why do I need a new WiFi system?
If you have a villa with 2 or more floors or an apartment with 3 or more rooms, you probably remember which devices installed there (in most cases these are cheap WiFi routers from different manufacturers with the default configuration). Is it because of the signal interruption?
Have you ever experienced a sudden slowdown, stutter or loss of connection on a mobile device while walking from one side of a building to another? More so than not, such signal loss or slowdown is caused by the problems, which the wireless network experience with roaming support. This is a common WiFi issue, however, it can be easily avoided by deploying the right wireless network design.
What advantages does a new WiFi system give me?
In addition to an improvement of a WiFi coverage and signal strength due to accurate calculations of the equipment positioning, we will help to secure your privacy. How often do you share your WiFi password with a third party? Are you aware, that while you share this password to provide your visitors with the Internet, you actually give them access to your entire network! We will protect your personal information and prevent all unauthorized access attempts. We ensure, that your guests will be able to connect to the Internet only, but not to your data and devices.
How long does a CCTV/WiFi system installation take?
Usually installation and configuration take 1-2 days. However, the actual time depends on the volume and complexity of the work. Please note, that equipment delivery can delay the beginning of works for several days.

Choosing us you'll get

Exactly what you need
We have a customer-oriented approach

Functional IT infrastructure
We arrange smooth working process without IT-bumps

State of art IT support
We bring efficiently managed IT solutions

Neat and handy engineers
We employ professionals who drive the industry in UAE

150 000+ customers are happy to manage their business in UAE with Parasol Software