Office, hotel and restaurant IT solutions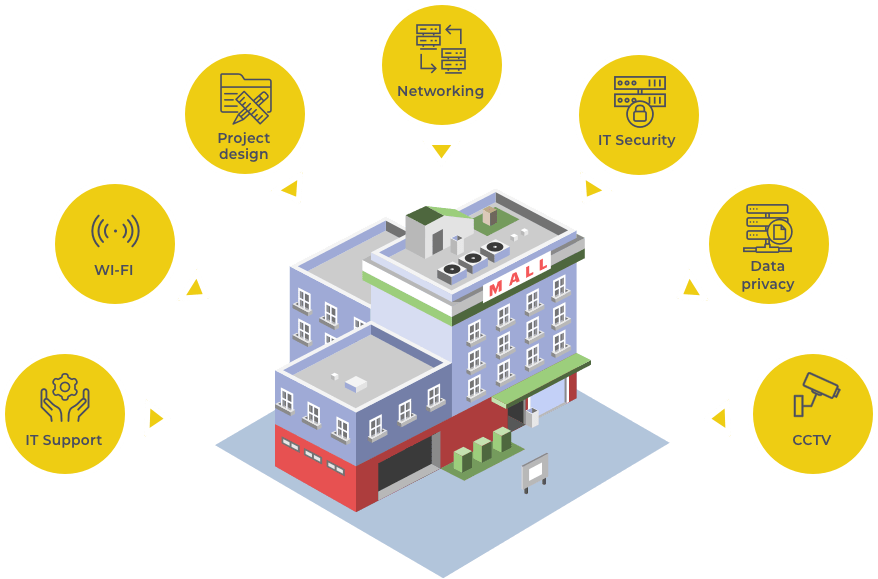 Extensive enterprise, hotel and restaurant IT solutions
Whatever drives you to manage the UAE enterprise, technology empowers the motion of the modern business. We provide multiple innovative IT solutions to give it a strong momentum and pit-stop support on the way.
A proper operation requires proper IT maintenance. IT audit is a compulsory undertaking for a company of 150-200 employees. It allows to evaluate a degree to which an existing IT system is secure and conduct everyday business operations without faults and extra resources. IT audit is an absolutely necessary step prior to implementation of hotel software solutions, restaurant POS solutions or any financial services solutions. If some components don't function well enough, our Outsourcing IT Support team is at your service to deal with the recovery. Although Parasol Software outsourcing specialists make concerted efforts towards equipment, network, data monitoring and control to support the system and prevent crashes.
The best way of getting technology to function properly and towards company goals is to employ a Full IT Infrastructure implementation service at the moment of enterprise foundation. This way, Local Area Network will be planned and established according to company needs, in respect to all equipment present at the office and such as could be installed in the future. A competently planned network will ensure smooth work of an enterprise, restaurant or hotel wireless solutions.
A business expansion requires great IT adjustments and upgrades as well. We are ready to provide full IT infrastructure for the opening office or a new venue of your company branch in the UAE, including chain restaurant solutions, integrated financial solutions or hotel management solutions, and all the necessary applications and devices for business operations. IT infrastructure service implies IT analysis, followed by planning and design of the new system and its integration into the present IT environment.
Evolving business in Dubai or elsewhere means concomitant technological advancements should be employed in the company evolution.
To increase power and flexibility of a developing IT infrastructure we recommend to acquire a physical or a virtual server. It will bring centralization, seamless data exchange, remote access and ability to run software for hotel or restaurant business solutions. The server implementation will indisputably boost a growth and competitiveness of the business.
A server is not the only tool to create an integrated information environment within the expanding business. IP telephony system raises the level of communication between employees from different branches of a company and improves client service capabilities: it allows to redirect and record all the calls.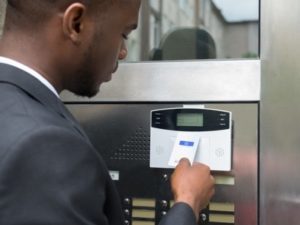 An advanced enterprise, as well as a well-established one, needs to be protected from financial and reputational risks (though professional financial solutions are always a good insurance). We offer to develop and implement customized IT security strategy based on the latest security protection means. A complex of means and technologies is designed to protect valuable data, systemize access and enhance infrastructure security.
When all the gear — network, hardware, software and all other components of an extensive IT system are well maintained and work systemically towards your business goals you will get to your destination fast and furious, even in such competitive market as Dubai and the UAE.
Engage our engineer for an expert say

Implemented projects
The management of the Claw BBQ restaurant (Whissle Group) had encountered several critical issues with an internal network and WiFi system. Parasol Software IT team had been invited to conduct the IT Audit of the existing IT system and to plan for the required upgrades. Based on the IT audit report, it was decided to update the IT infrastructure, wired network and WiFi system. The project was completed in 2 days. IT system was upgraded according to the new design and modern network devices. The upgrade allowed to improve performance, security, usability, reliability, and integrity of the whole IT infrastructure.

FAQs
Do I need IT Audit?
IT audit will reveal which IT components and services you need and which ones you can do without. Technology evolves quickly. It can be hard to keep up, especially when you're tasked with running a business. If you've ignored system updates and rely on old software, an audit will reveal those weaknesses.
Conducting an IT audit will allow to make your infrastructure less costly, more efficient and productive. The resulting report will help you to understand which pain points your customer may experience during the interactions.
Why do I need IT Security?
A competitive company can't afford a downtime: when employees are unable to work due to network issues, the business loses clients, money, partners and reputation. IT security system is a tool to respond to sudden incidents and to carry out long-term defensive strategy. It decreases risks of interruption caused by an intrusion, virus, data leakage or other technological factors and ensures your business operate smoothly.
How can I unite all my offices into a single system?
Any modern business should work as a joint system, even if its branches are located in different cities or countries. However, the configuration of remote access depends on the equipment installed and Internet provider services. Each of your remote offices must have a public IP address and a fairly powerful router, which is able to support remote connection protocols. The quality and speed of the Internet connection must meet the requirements for creating a virtual network (this only depends on your Internet provider).
If you have a stable connection and public IP address, our employees will unite all your sites into joint system, including telephony, access to the CCTV and your company resources.

Choosing us you'll get

Exactly what you need
We have a customer-oriented approach

Functional IT infrastructure
We arrange smooth working process without IT-bumps

State of art IT support
We bring efficiently managed IT solutions

Neat and handy engineers
We employ professionals who drive the industry in UAE

150 000+ customers are happy to manage their business in UAE with Parasol Software